The Last Hurrah! Jazz-age Dazzle from the 20s to the 20s
Let's give 'em something to Talk about!
We all need a roaring 20's Speakeasy right now. With some jazz-age sparkle to shoo away the heebie-jeebies for just one night.
We'll be starting scratchily with the
Shellac Collective
(Greg and DJ78), swingily with Tiger Rag Club Dance Class, shoutily with Pete Dobbing, spectacularly with
Mat Ricardo
, stunningly with JT Slammers, salubriously with Floyd & Colman in the cupboard and slammingly with Fizzy Gillespie (Swing & Bass) in a dressed up room full of dressed up folks.
We've only got the big room to make whoopee in, so get a foxtrot on and book your tickets
HERE
at £15 inclusive of booking fee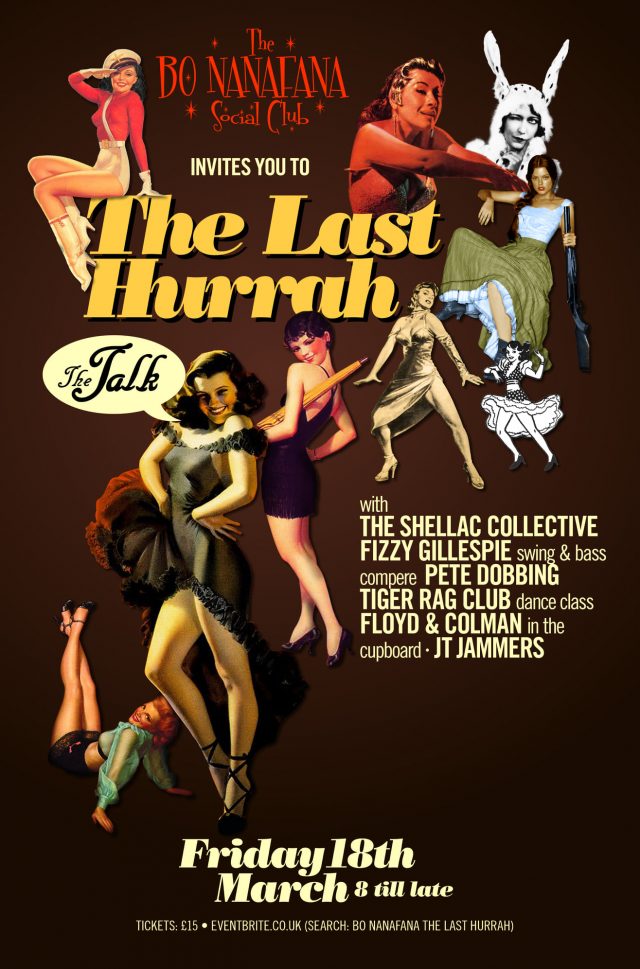 Dress Fancy if you Fancy
Flappers & Cake-Eaters
Hoofers & Crooners
The Bees Knees & The Big Cheese
Stool-Pigeons and Shysters
From 8 to 2