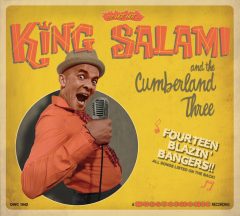 Ho! Ho! Ho! Time for some Occupational Festive Therapy
It's The Office Xmas Party starring
King Salami and the Cumberland 3 Rhythm'n'Blues-Punk Maestros
Asher M Tea Sexual gentleman and comedy genius
Captain Flatcap swing and ska, funk, folk, and filth with shit loads of squelch!
The Two Wrongies Synchronised Swimming in a wrong styley
Bad Santa & Mental Elf,
The Stationery Cupboard of Love starring Floyd and Holman with added photocopier
Rude colouring
Free and easy dance class.
DJ Thyroid & Vincent1000 (Le Freak Brothers) bring you The GoodTimes Retro Disco, spinning everything from Disco Anthems to Guilty Pleasures with glitter balls, spangles and tight sequinned jockstraps ( I made that last bit up)
Shellac DJs swinging out in the Madmen Room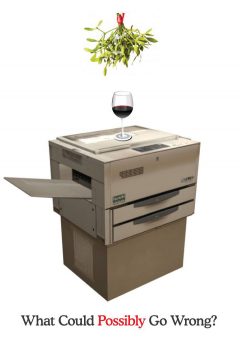 Dress fancy, think Madmen, David Brent, Moneypenny, Power Dressing, Branch Managers, Xmas Jumpers, Denholm Reynholm, Gordon Gecko, Pepper Potts
Please bring a wrapped present (must cost no more than 50p, comedy value imperative) for the Secret (Bad) Santa
Tell your boss, invite your staff, self-employed…. treat yourself!
The Talk Oak Street, Norwich on Saturday 9 December
Clock in at 8pm and punch out at 2am
Tickets on sale at Soundclash, Taxi Vintage Stall (Norwich Market) NOW and Eventbrite
£17.50 in advance and £20 on the door.